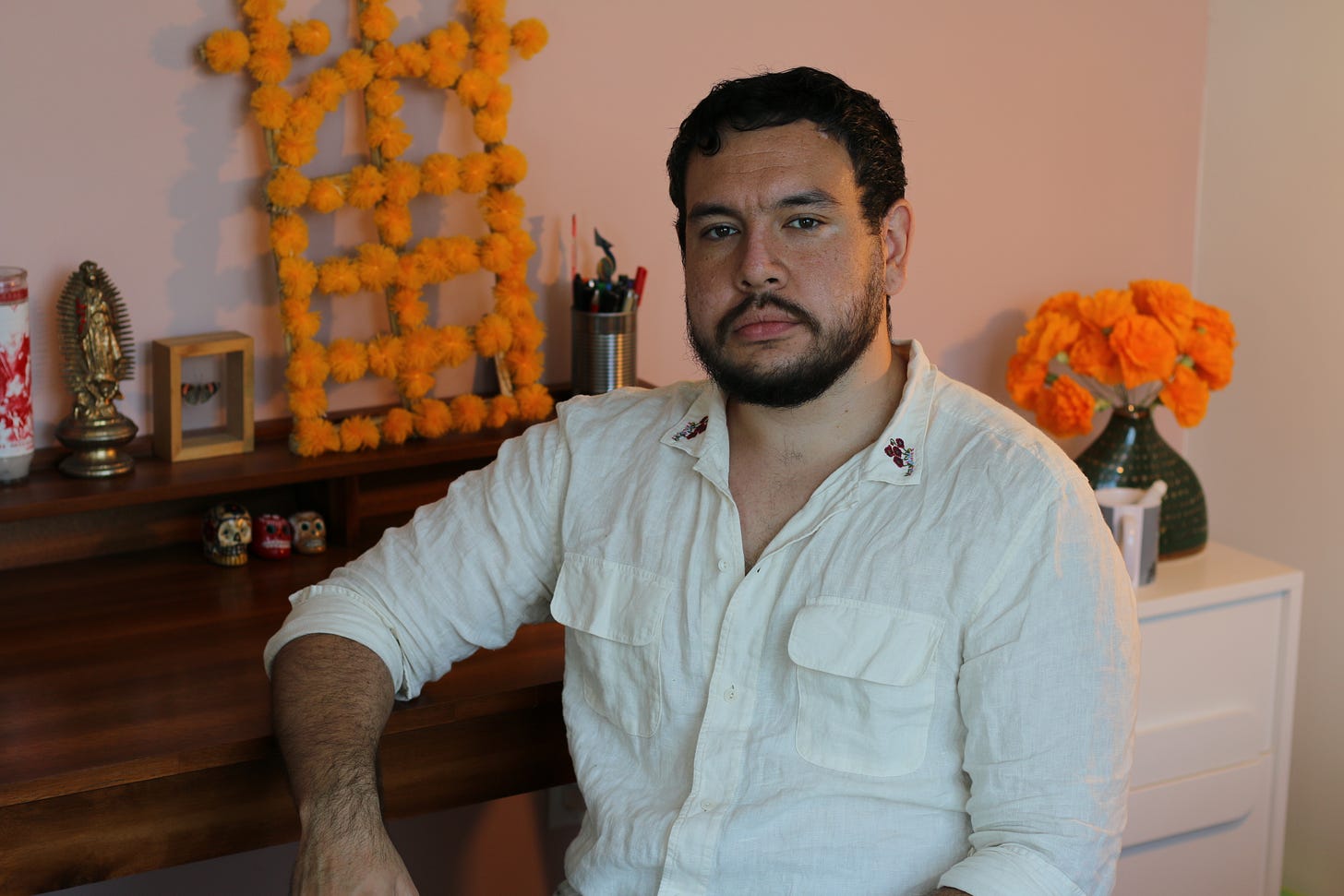 Who is Papi?
He is me, and I am he. ¡Hola Papi! is an advice column that started out at Grindr's LGBTQ outlet INTO in 2017. Originally pitched as "Queer Latinx Dear Abby Huffing Poppers," the column has gone on to tackle questions from readers around the world and is currently being adapted into a memoir for Simon & Schuster to be published in 2021.
After moving from INTO to Condé Nast to Out Magazine, ¡Hola Papi! now lives right here on Substack where it hosts articles, essays, illustrations, and unhinged dispatches from the author. Gracias for your support!
Why subscribe?
¡Hola Papi! was created in a turbulent media industry, particularly for LGBTQ creatives. As I moved the column from place to place like La Virgen looking for an inn in Bethlehem, I began thinking of ways to find a more stable home for my child.
The answer came to me in the form of Substack, which allows for a more dynamic model of the column where I can write newsletters, blogs, and potentially even an outlet of its own where I can platform other LGBTQ writers one day.
Subscribing is a great way to support me and this column, get the letters sent directly to your inbox, and stay up to date on what I'm up to. It will help me keep the advice column portion free, and build to a point where I'm able to make new and exciting things on here. If you want to support me financially in the interim, I do run a shop with my art. Get something!
Thank you again, and as always, remember to send Papi your problema at holapapiletters@gmail.com.
Con mucho amor,
Papi